The full-length trailer for Animal will be released on November 23, one day after the special trailer cut was unveiled at Burj Khalifa on November 17. On November 20, the news was released along with a picture of director Sandeep Reddy Vanga and actor Ranbir Kapoor.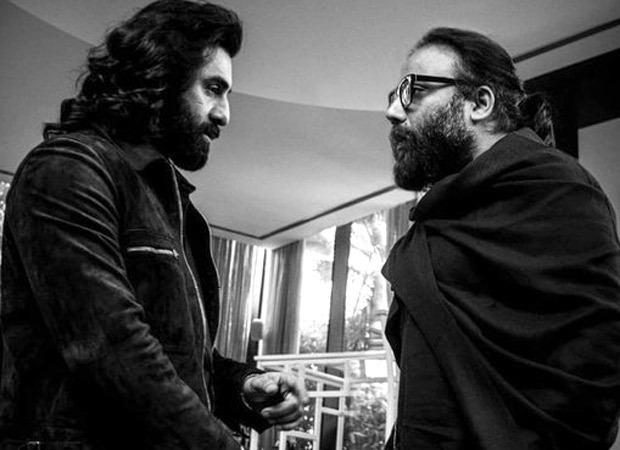 Ranbir Kapoor and Sandeep Reddy Vanga to unveil Animal trailer on November 23
Sandeep Reddy Vanga shared the black and white photo on his social media on Monday and wrote, "Worth the wait 🙂 23-11-23." The teaser was unveiled in September 2023 on the occasion of Ranbir Kapoor's birthday.
After releasing three songs earlier, "Hua Main," "Satranga," and "Papa Meri Jaan," the film's creators just released the full version of the pre-teaser track "Arjan Vailly" on Saturday. Not just a song, "Arjan Vailly" takes listeners on a psychological trip and offers a taste of the intensity that the much awaited movie is sure to deliver.
In addition to Ranbir Kapoor, important roles in Animal are portrayed by Bobby Deol, Rashmika Mandanna, Anil Kapoor, and Triptii Dimri. Animal has received support from Bhushan Kumar and Krishan Kumar's T-Series, Murad Khetani's Cine1 Studios, and Pranay Reddy Vanga's Bhadrakali Pictures. Sandeep Reddy Vanga's crime drama film is slated to release on December 1st and is billed as an exciting ride.
ALSO READ: Ranbir Kapoor starrer Animal song 'Arjan Vailly' conveys power and bloodlust; full version of pre-teaser track to remain same in all languages
Loading…
Read more at:
https://www.youtube.com/@Arthvarta
https://www.facebook.com/@Arthvarta