A recent unfortunate incident occurred on the set of television actor Karanvir Bohra's popular show, Saubhagyavati Bhava: Niyam Aur Shartein Laagu. The performer was hurt while the show was being filmed.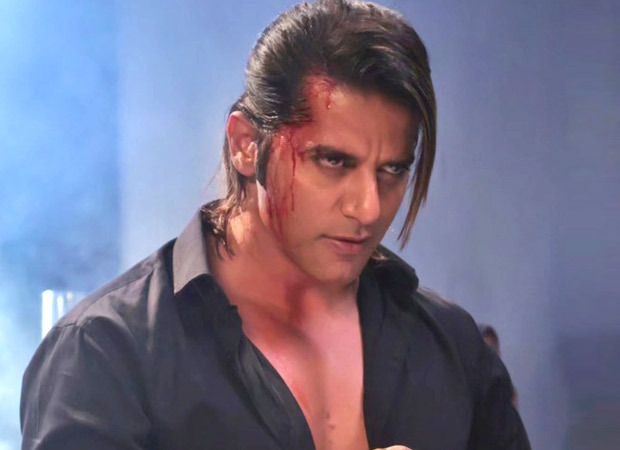 On the Saubhagyavati Bhava sets, Karanvir Bohra is hurt; he provides an update on his health.
Reportedly, the incident occurred when Karanvir fell while running at full speed on a slippery carpet. The production crew stopped the shoot right away and hurried him to a nearby clinic so he could get some medical attention.
"Thank you everyone for your warm messages. Had a mishap on set yesterday, but I'm resuming shoot again, as they say #showmustgoon," Karanvir posted on social media on Monday.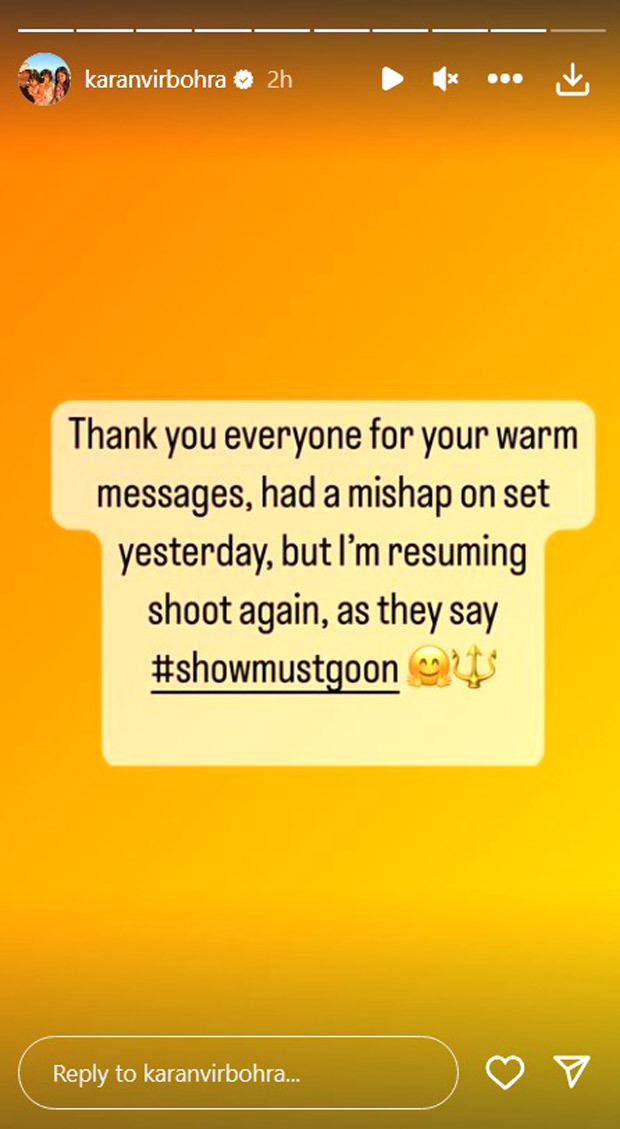 "I was so involved in the scene because the scene was about Raghav trying to kill my daughter, so I had to come with that zest and gusto," the actor said in further detail about the incident to ETimes TV. The carpet was a little slick, so I had to run at full speed when I slipped and fell right onto my fingers, elbow, and knee. It hurt so much. The knee I had hurt on Bigg Boss was the same one."
"My wife Teejay was sitting right there when I fell, and she thought, 'Wow, what realistic acting,'" he continued. She thought the take was still going strong, but something wasn't right when she noticed people running. "I am back to the shoot because that is how television life is," he said in closing. We are unable to pause since we must consistently deliver our episodes on schedule."
Regarding the show, is it Saubhagyavati Bhava, the follow-up to Dil Se Di Dua? The main actors are Dheeraj Dhoopar and Amandeep Sidhu, with Karanvir having a significant part.
Also Read: Neha Pendse, Karanvir Bohra express excitement as their shows May I Come In Madam and Saubhagyavati Bhava return
Read more at:
https://www.youtube.com/@Arthvarta
https://www.facebook.com/@Arthvarta